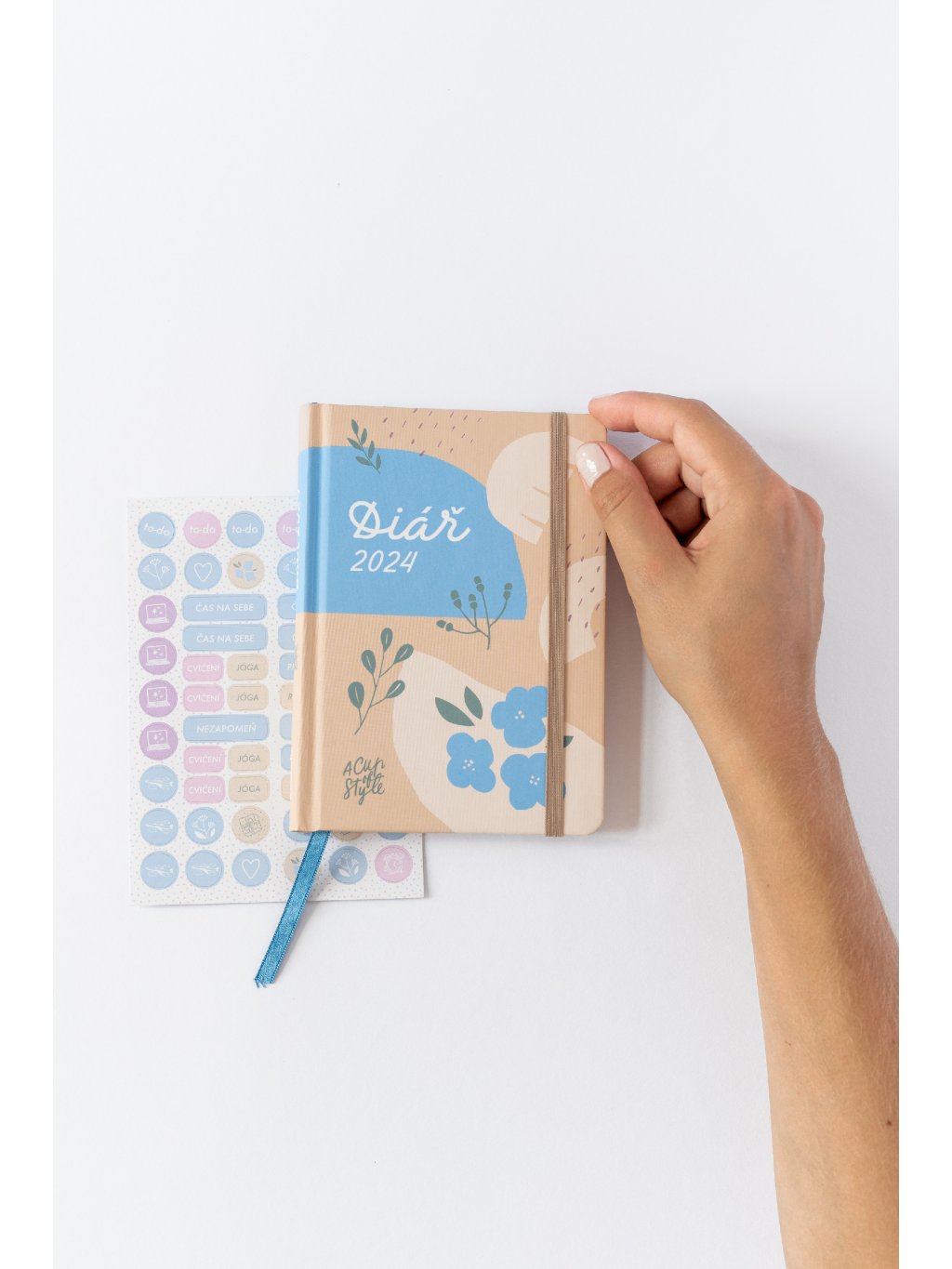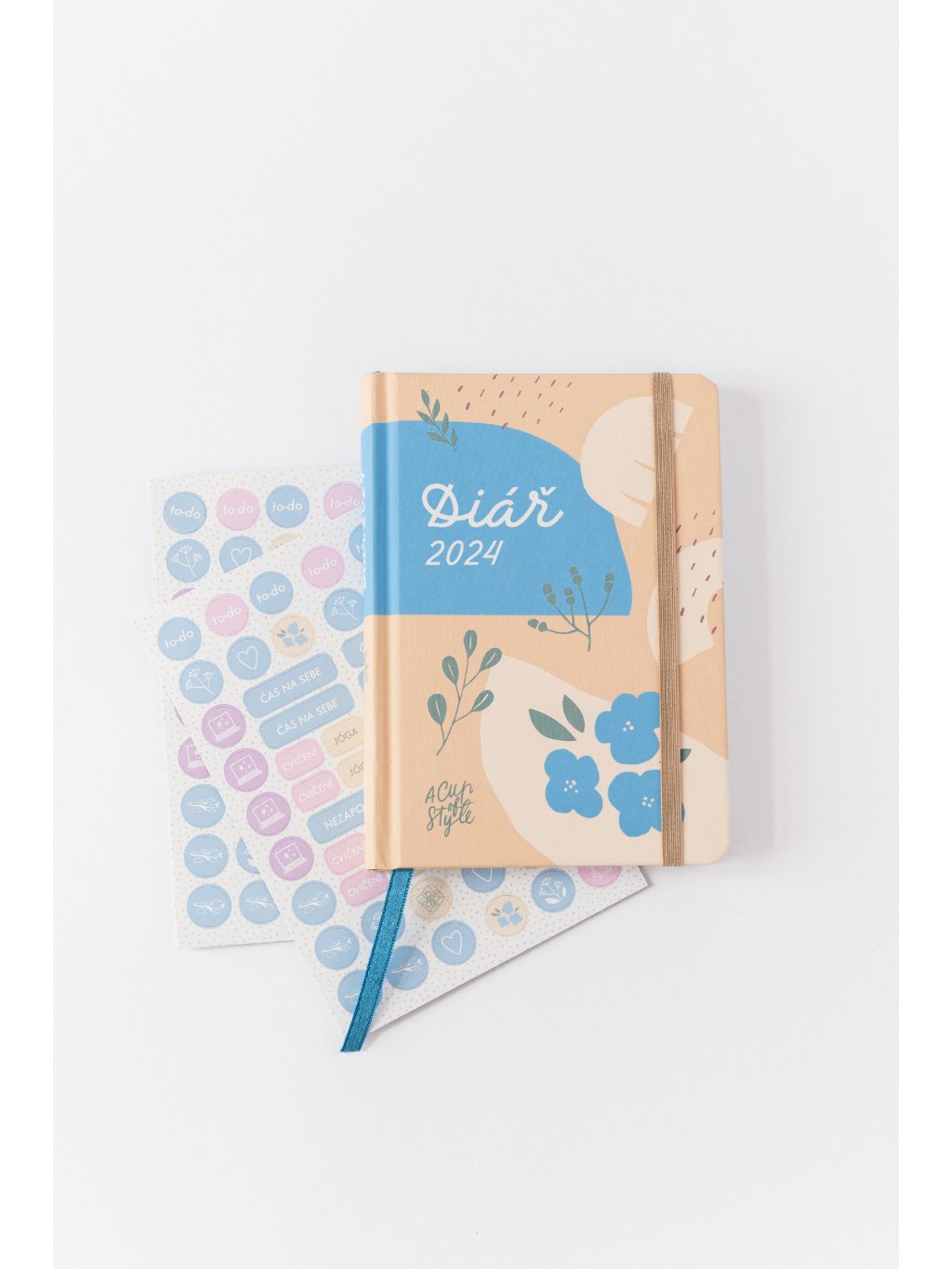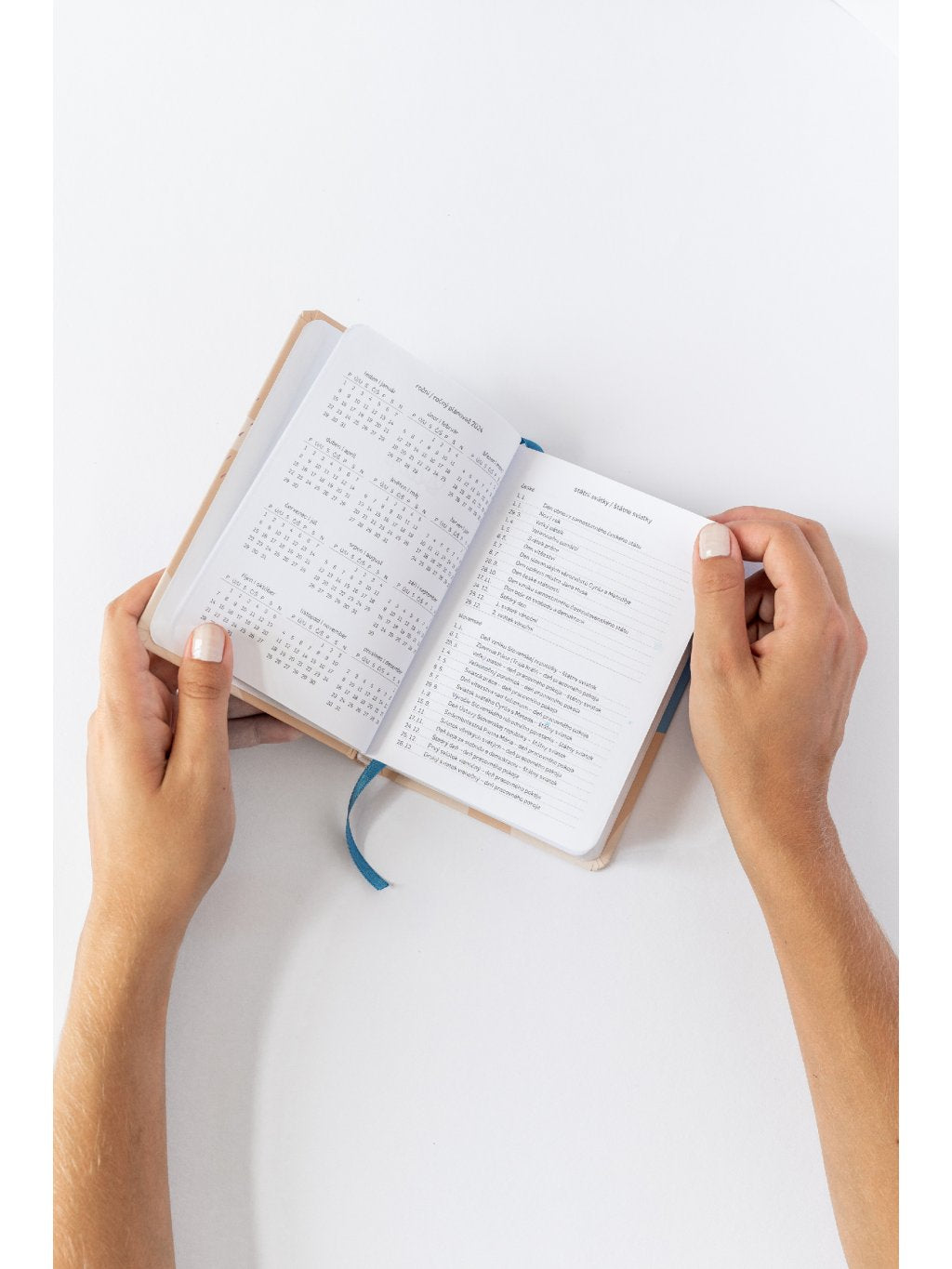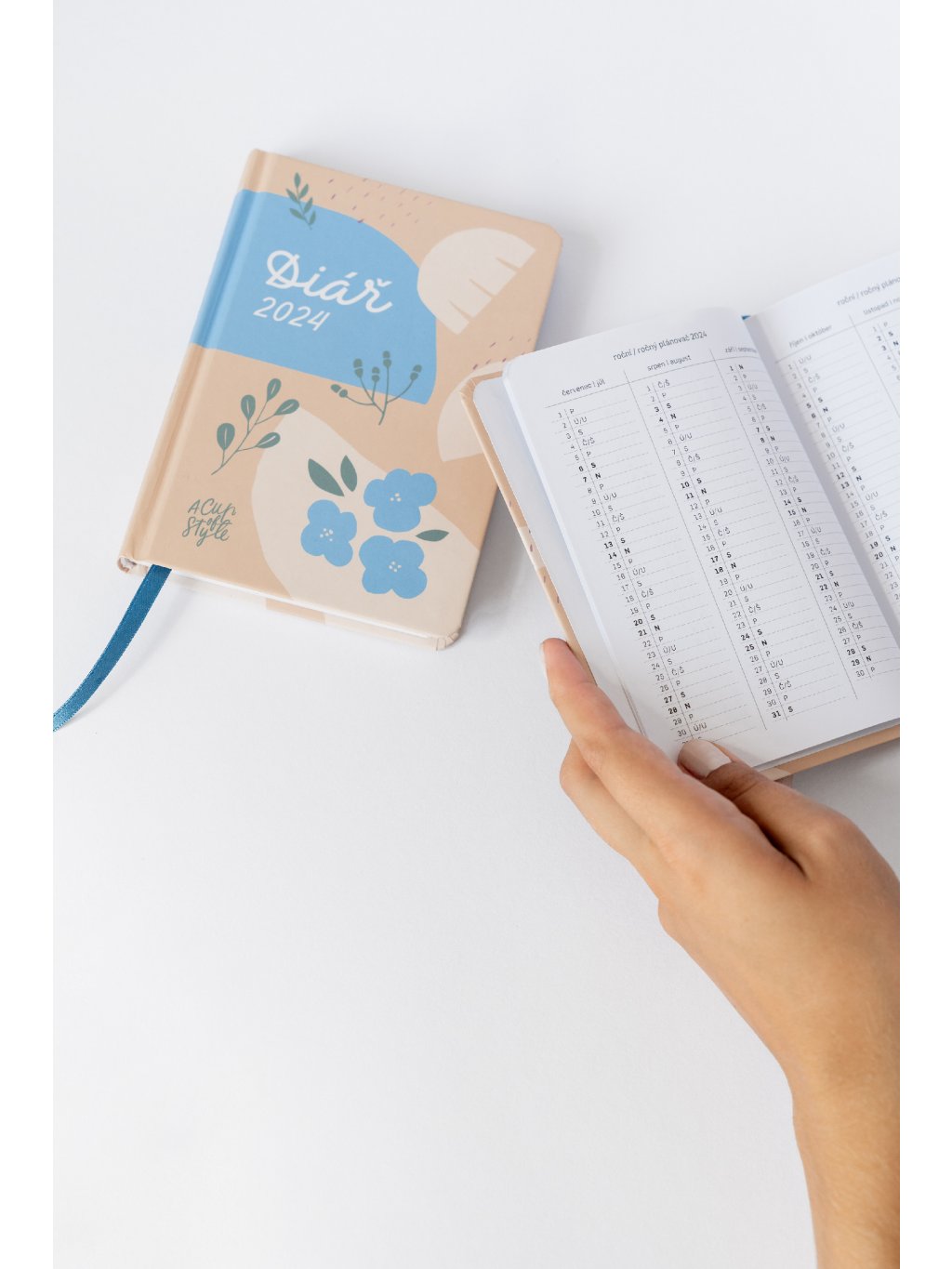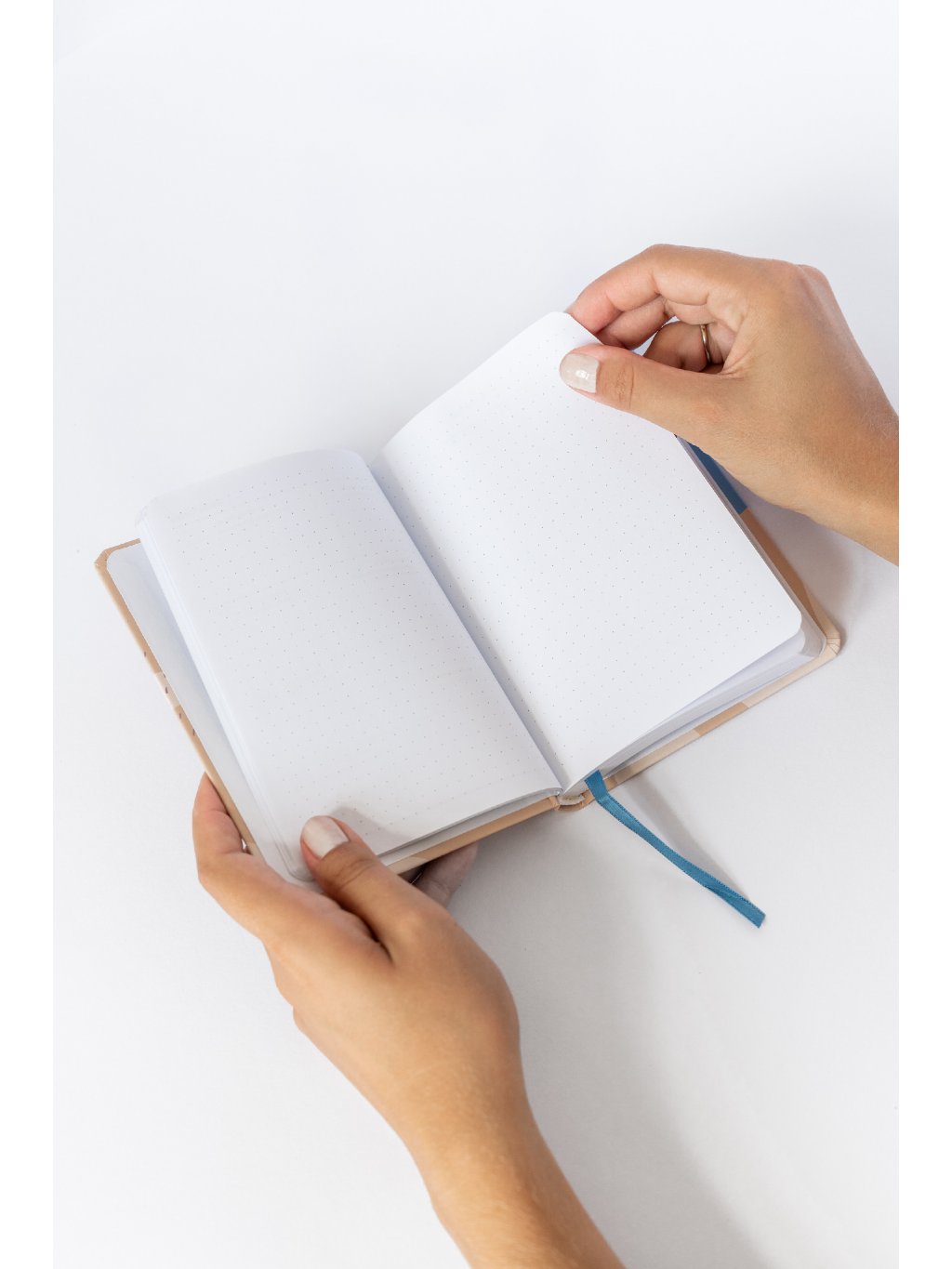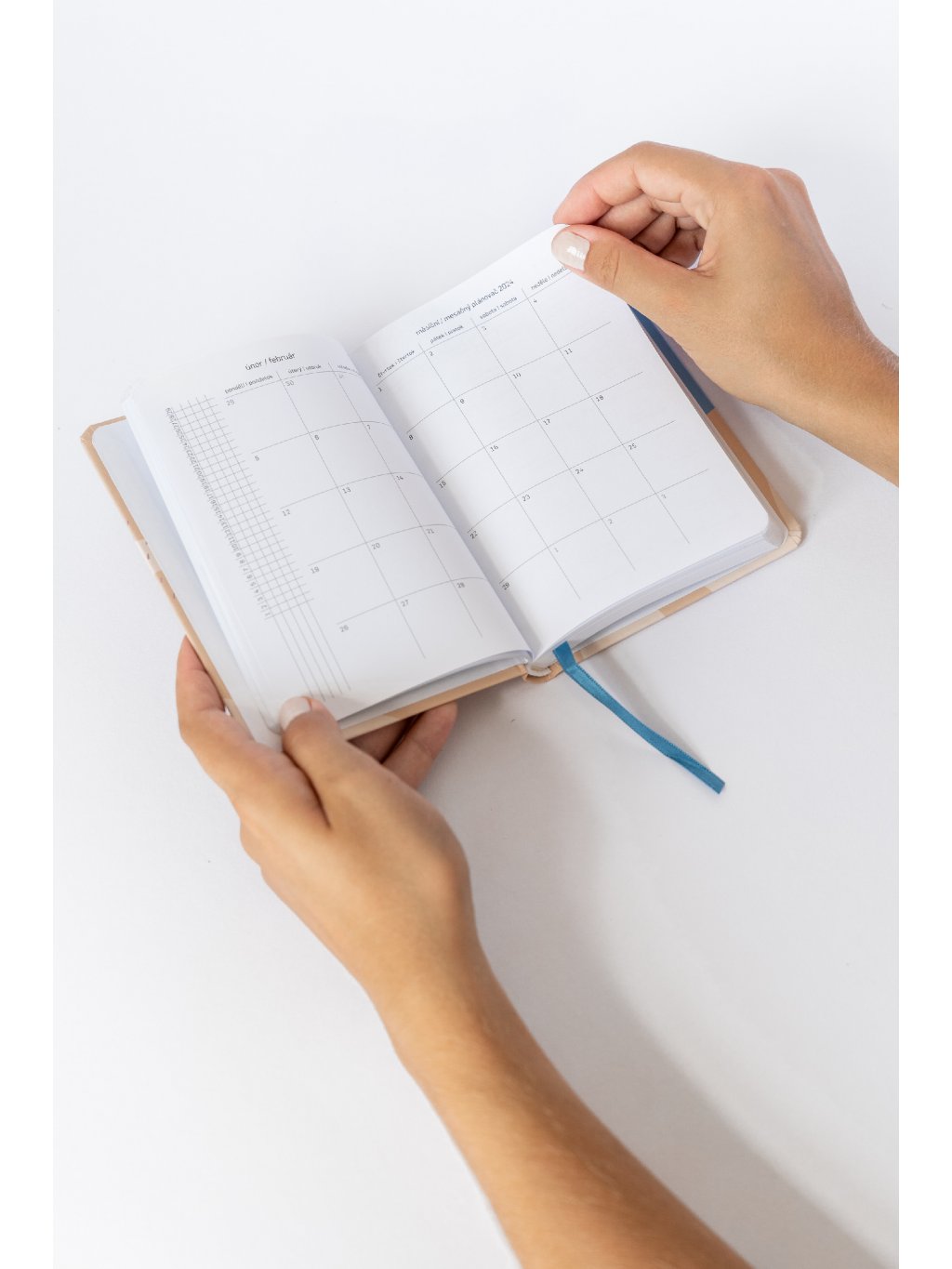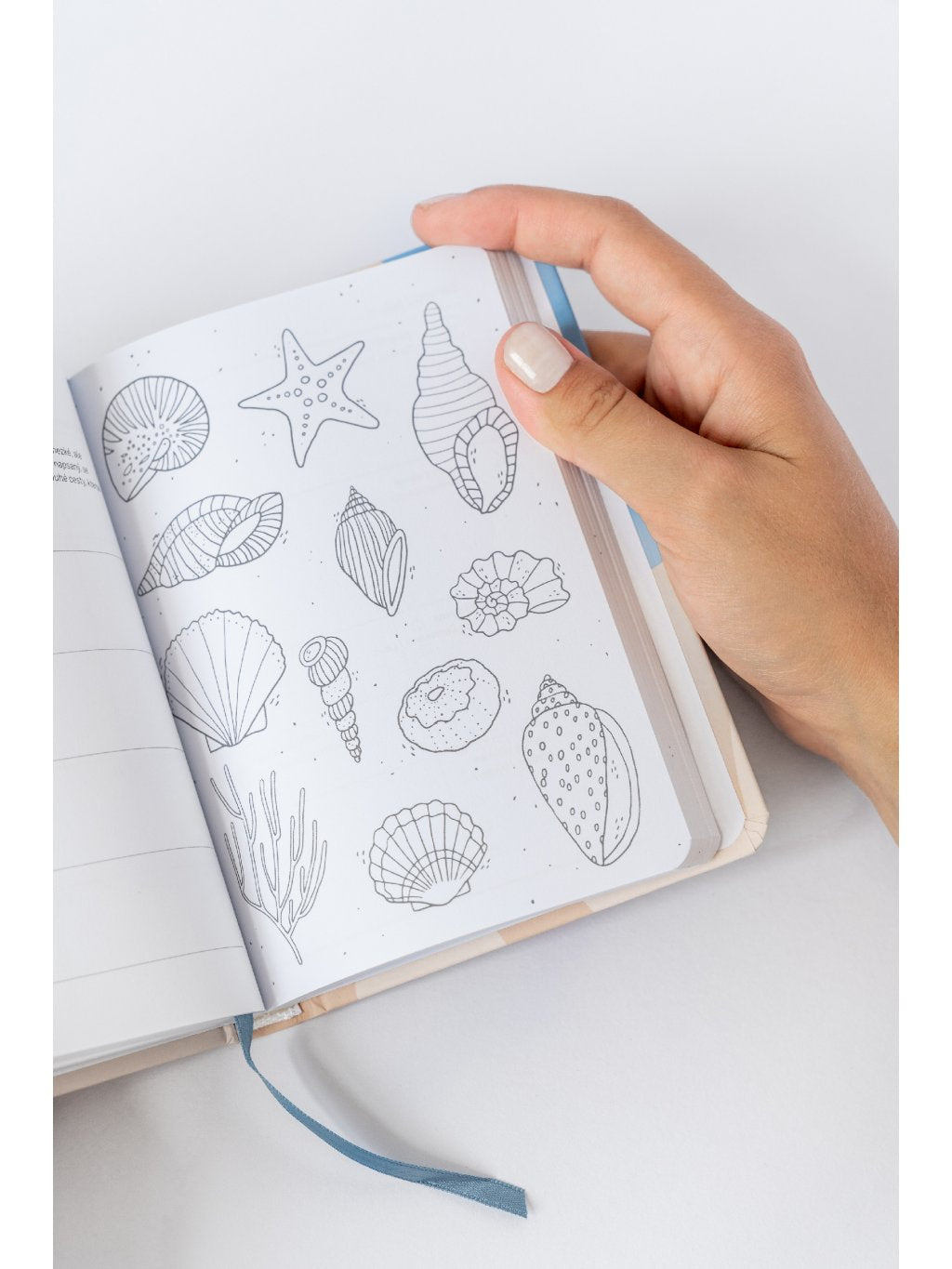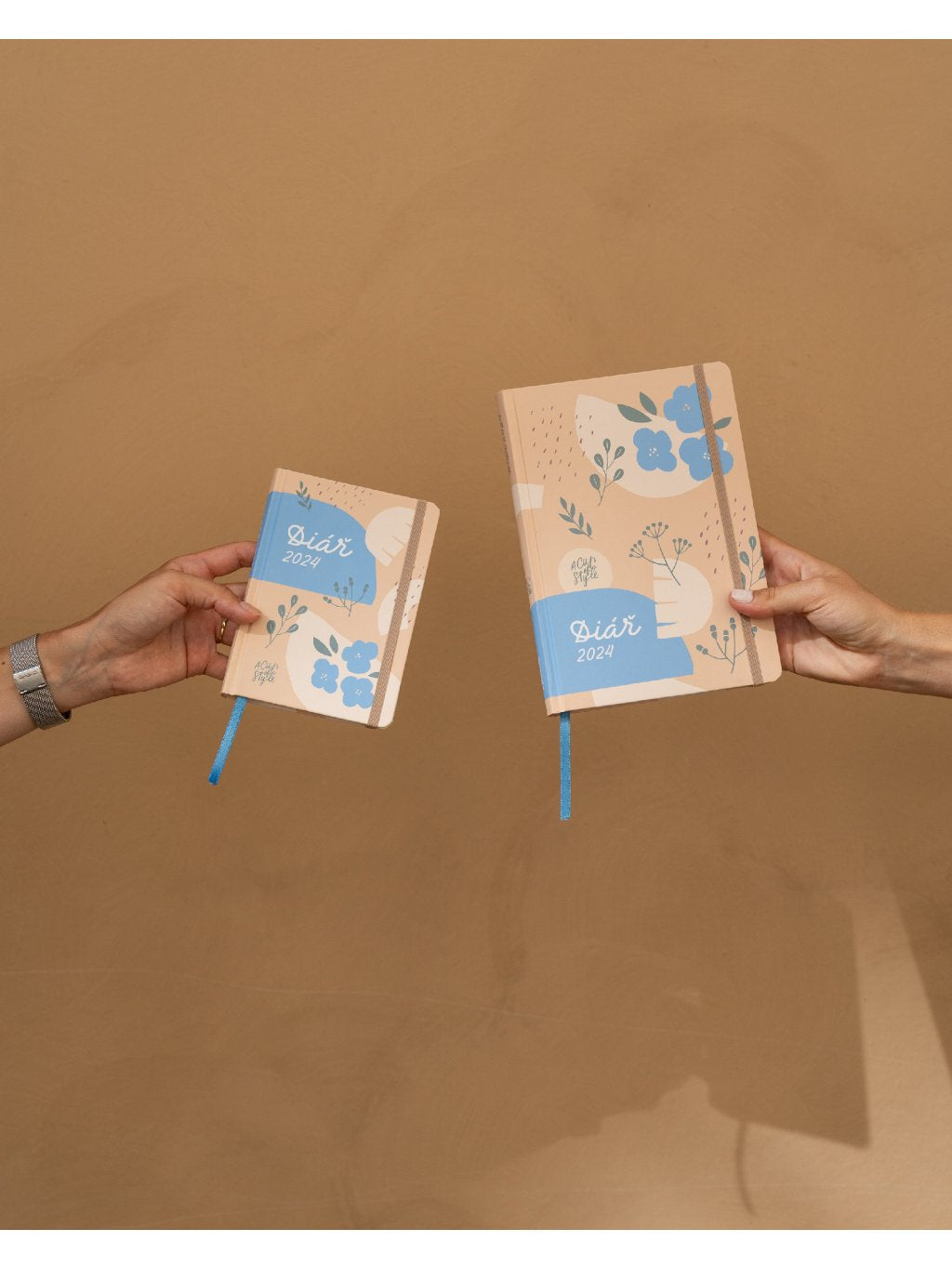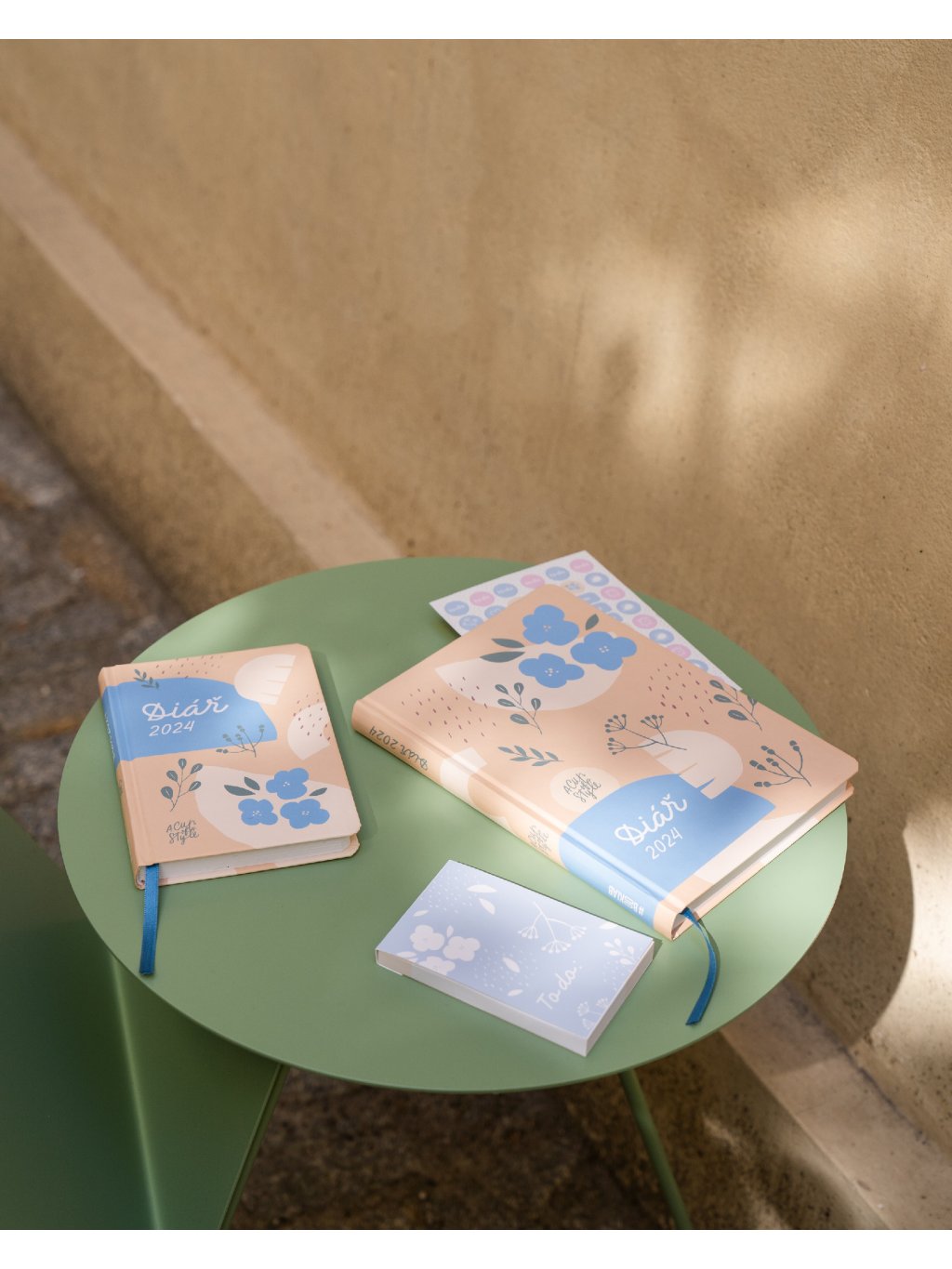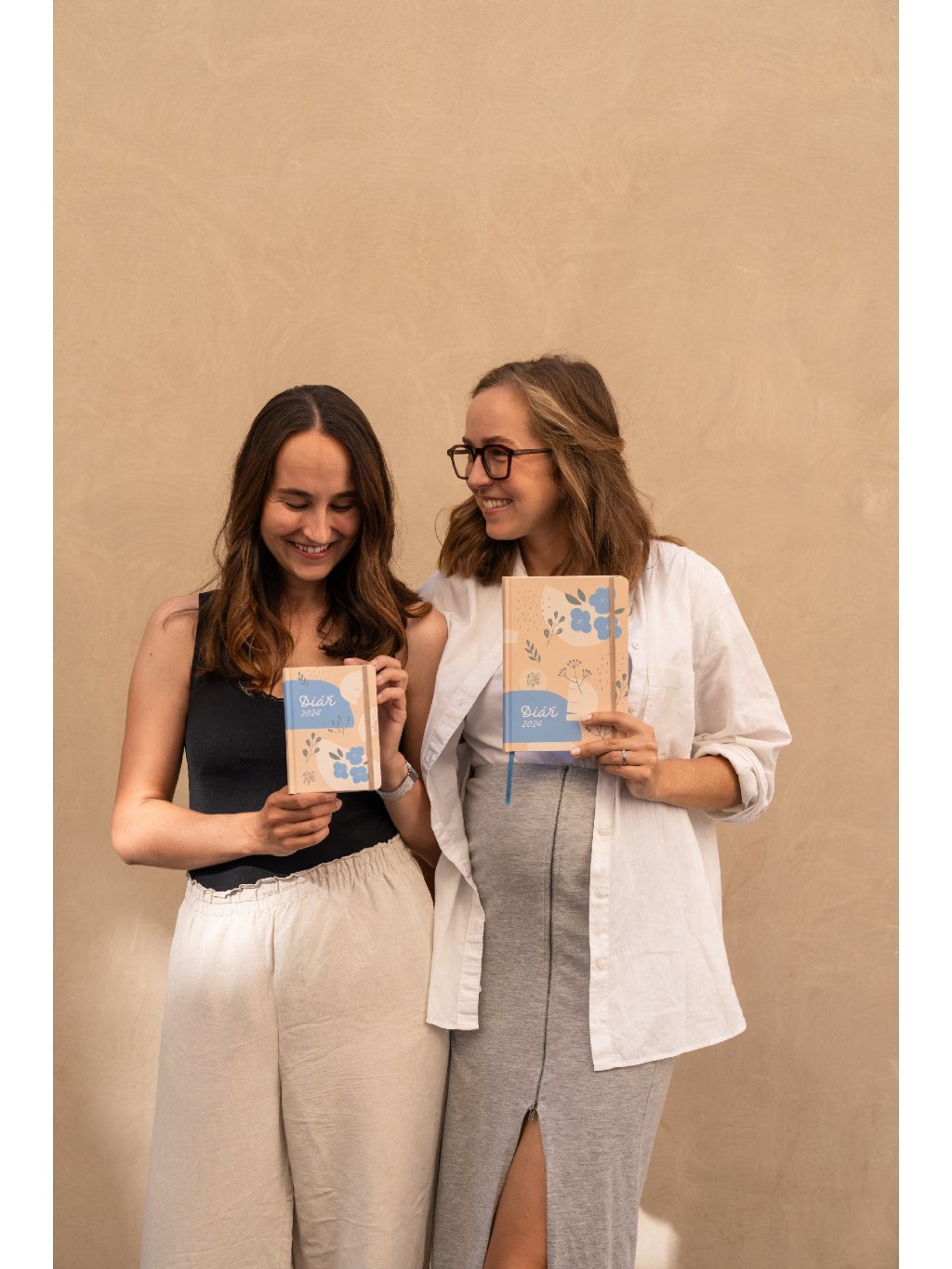 Having an elaborate, high-quality diary is the basis of a successful year, and 2024 will definitely be that! Our diary can fit your whole life. Coffee with a friend, yoga lessons, work meetings and exam dates, doctor visits, notes and invitations of all kinds, seminar deadlines,...
The diary is thought out to the last line. It has a lot of space for planning and recording everything that comes to mind. The interior is black and white and minimalistic. The illustrations by Anna Vančurová are linear, so you can color them.
The diary is weekly. One week for two sides. You can choose from two versions – the smaller A6 and the larger A5. Both are the same inside and close with an elastic band. Everything important is in the diary in Czech and Slovak. For our friends from Slovakia.
Thanks to a diary, you will create new good habits, learn to manage your time better, write down what you want to read, make packing for trips easier and prepare a place to store your photo memories. All this (and much more) will allow you to use it in sheets, lists, and various organizational gadgets.
In the diary this time we also highlight fun or useful international days, which is useful not only for content creators (hello, all social media managers). In 2024, you can celebrate Optimism Day or Family Day, for example.