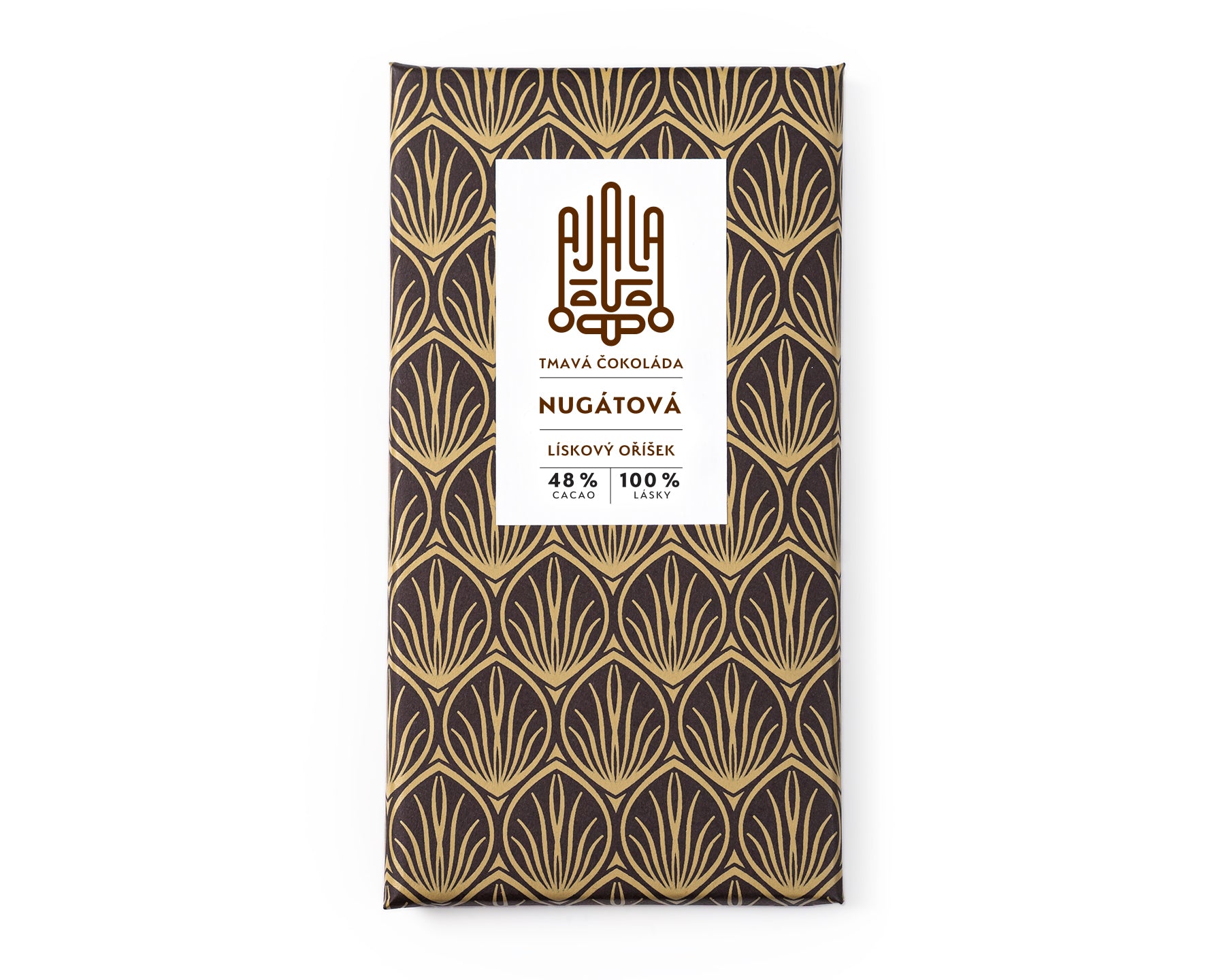 Ajala Chocolate - Nougat Hazelnut (45 g)
This divinely creamy chocolate with hazelnut nougat will take you to the realm of taste ecstasy.
Enjoy the creamy delight with the hungry taste of chocolate and lightly roasted hazelnuts. It slightly sparkles the taste of caramel and a fresh hint of fruit. On the surface, it is soft as velvet, glides pleasantly in the mouth, and dissolves incredibly easily on the tongue. Let yourself be embraced by the soothing taste of this creamy chocolate, which will take you to a soft lair, where only peace and quiet reign.
Lightly roasted, ground with granite stones, tempered, lovingly packed.
Ingredients: organic cocoa beans, organic dried cane juice, hazelnuts 25%, organic cocoa butter