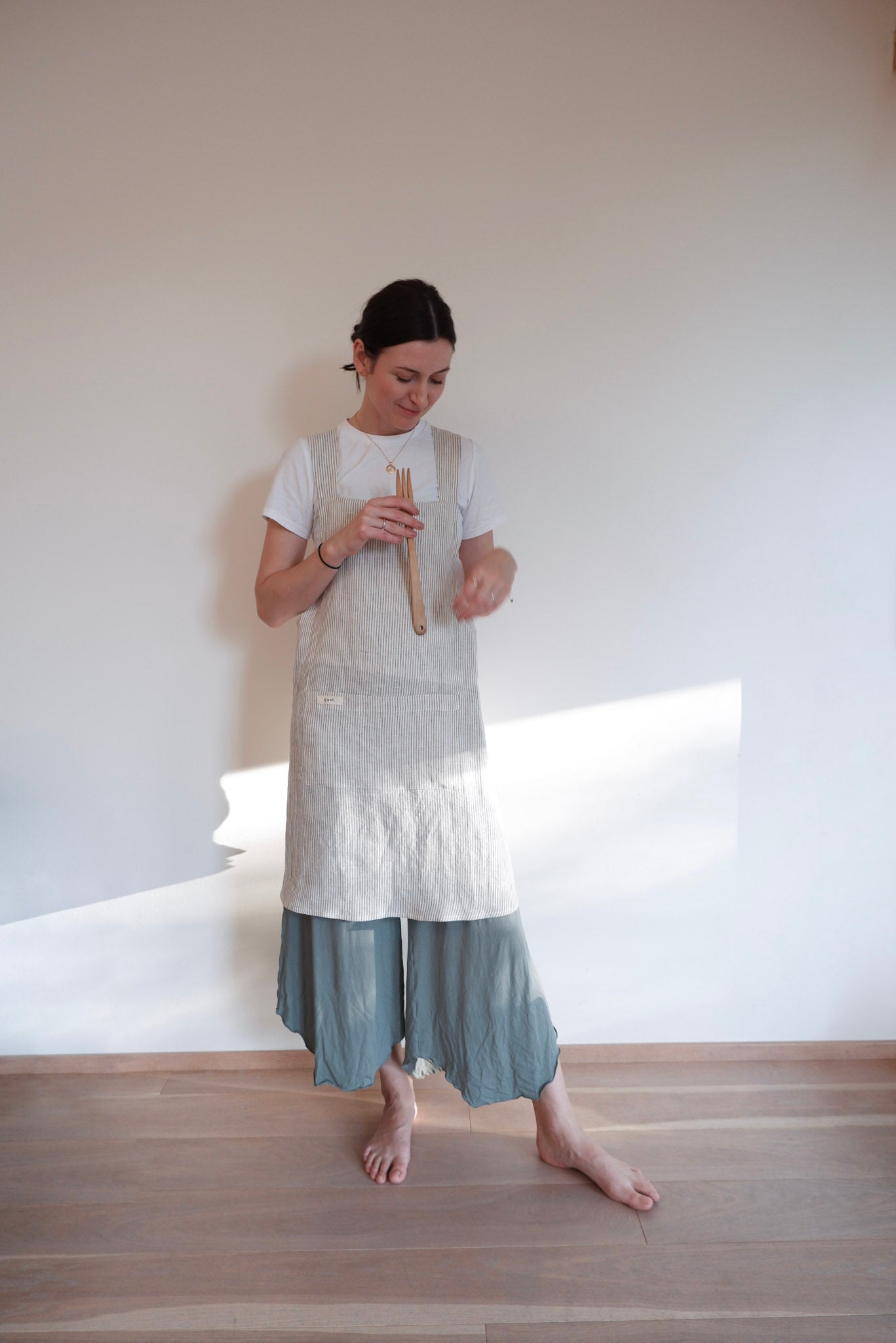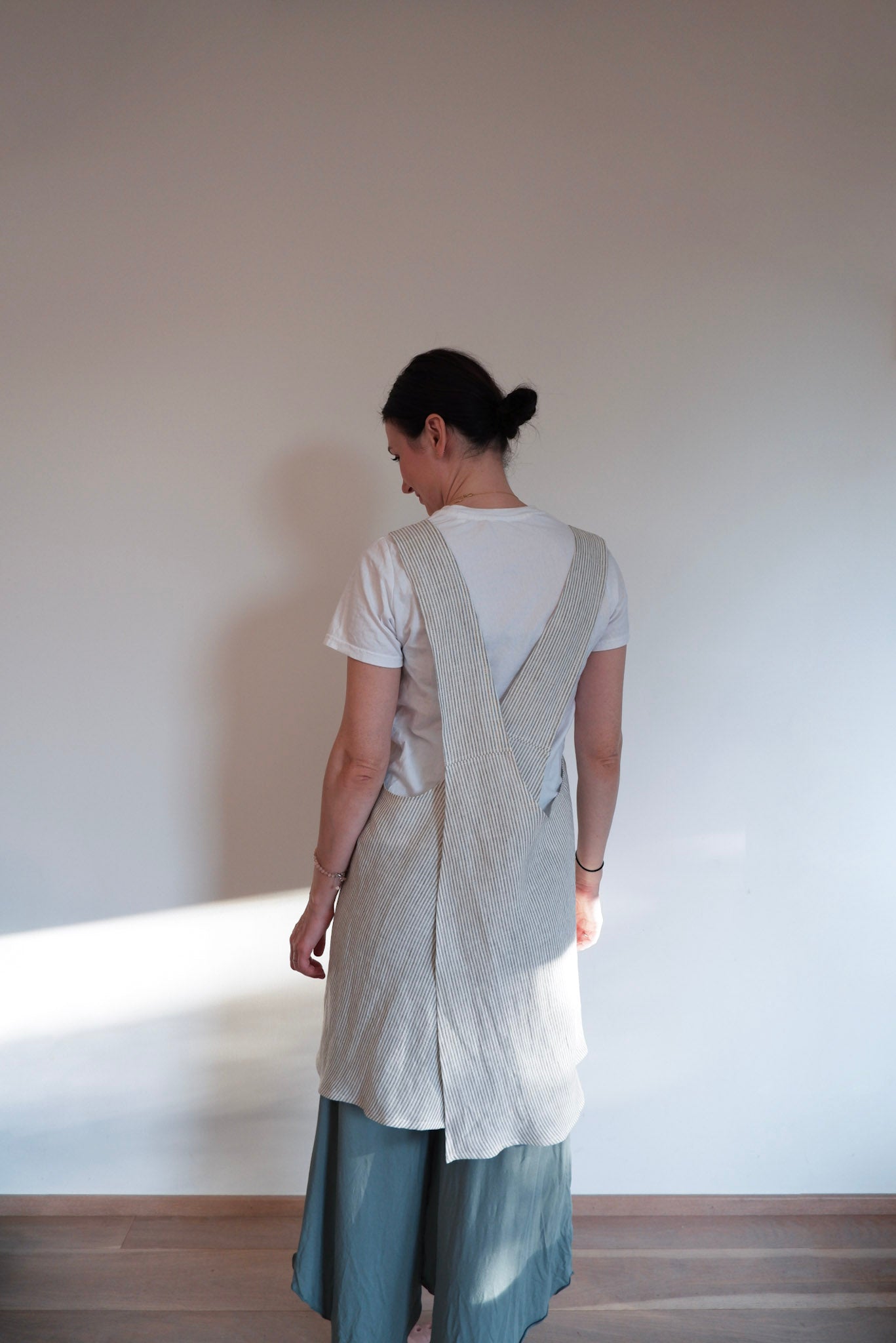 Gust Linen Apron Japanese
The Japanese-style linen apron is designed without the need to tie it. It has wide straps that cross at the back and hold well on the shoulders. The large pocket has 2 sections, a small one for your cooking equipment and a larger one for storing everything you need when cooking or gardening.
This style of apron is suitable for any body shape.