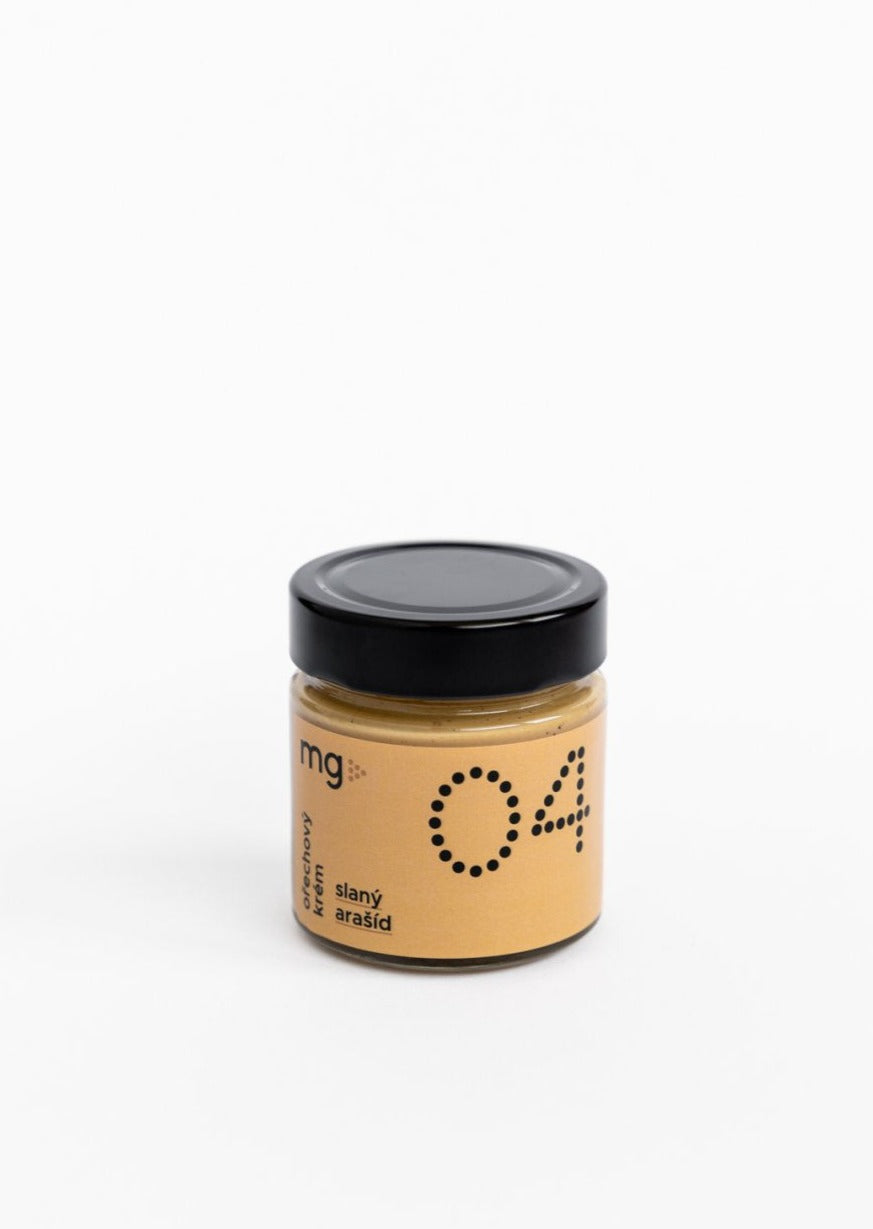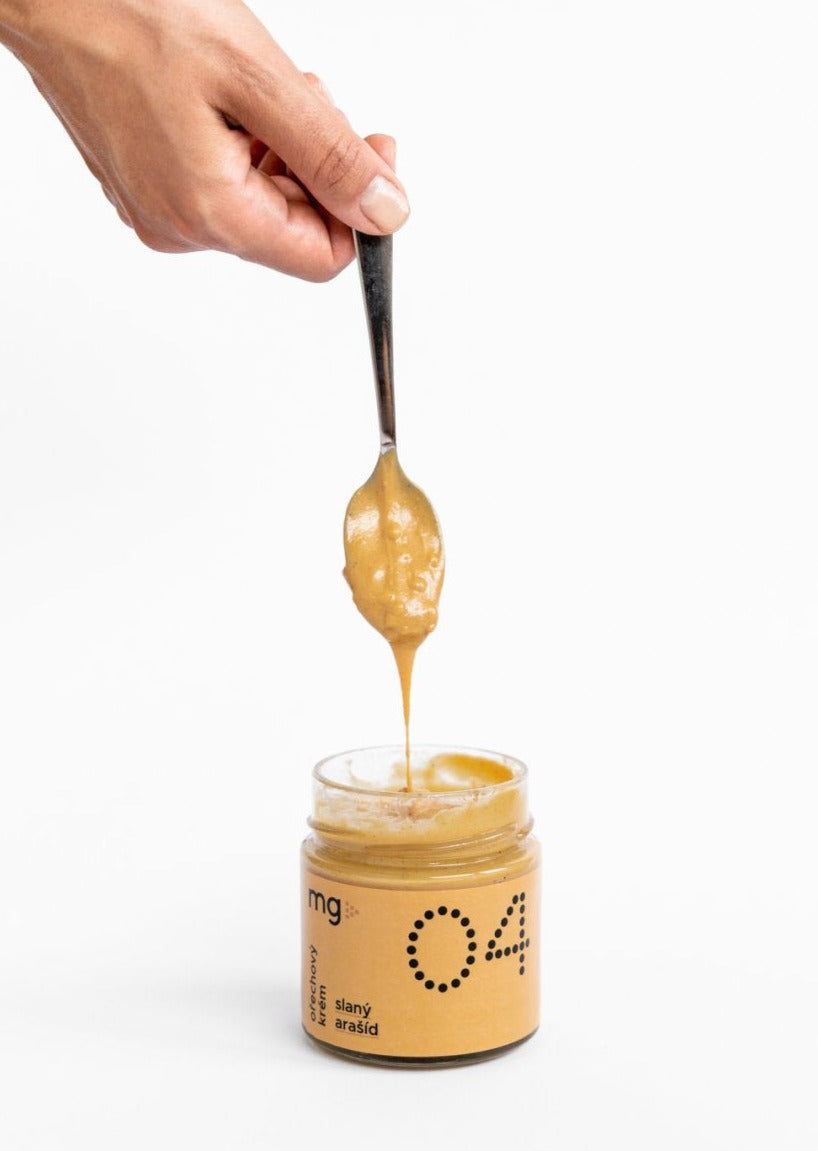 MG – Nut Cream 04 - Salty Peanut
We gave the cream the working name "Liquid Gold". It has a perfect consistency and composition. It suits him on pancakes (you can find our favorite recipe in the cookbook The Way to Real Food), fritters (here for recipes of our favourites), on porridge (perhaps this one or this one) or just on a spoon. For more tips, we invite you to our Instagram, where recipes and tricks abound.

Vegan. No added sugar. No artificial sweeteners. Gluten-free. No frills.

Note: The fat may separate from the cream, this is a normal phenomenon, the product is not damaged. If this happens, stir the fat back in. This way you will keep the consistency and all the beneficial nutrients.