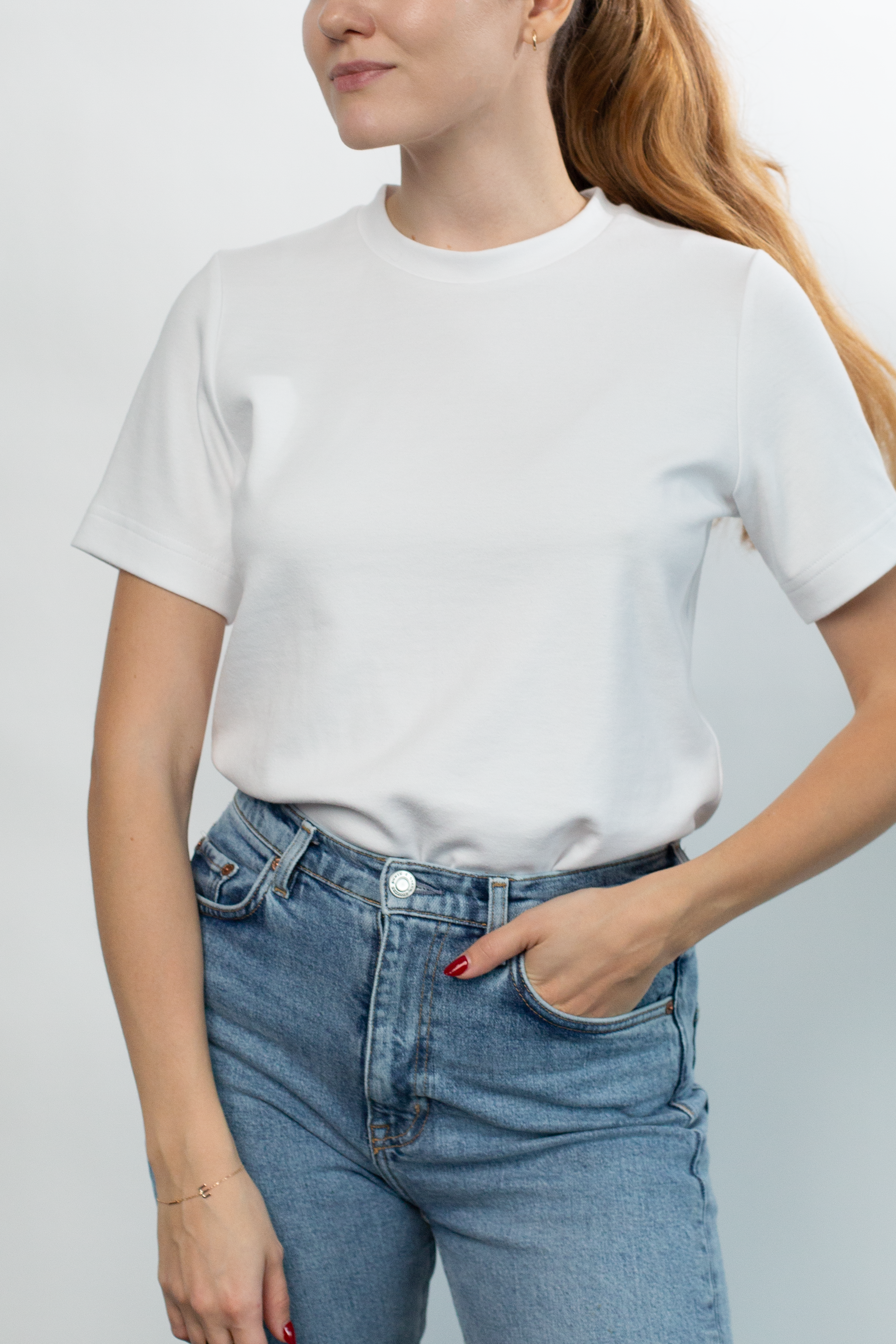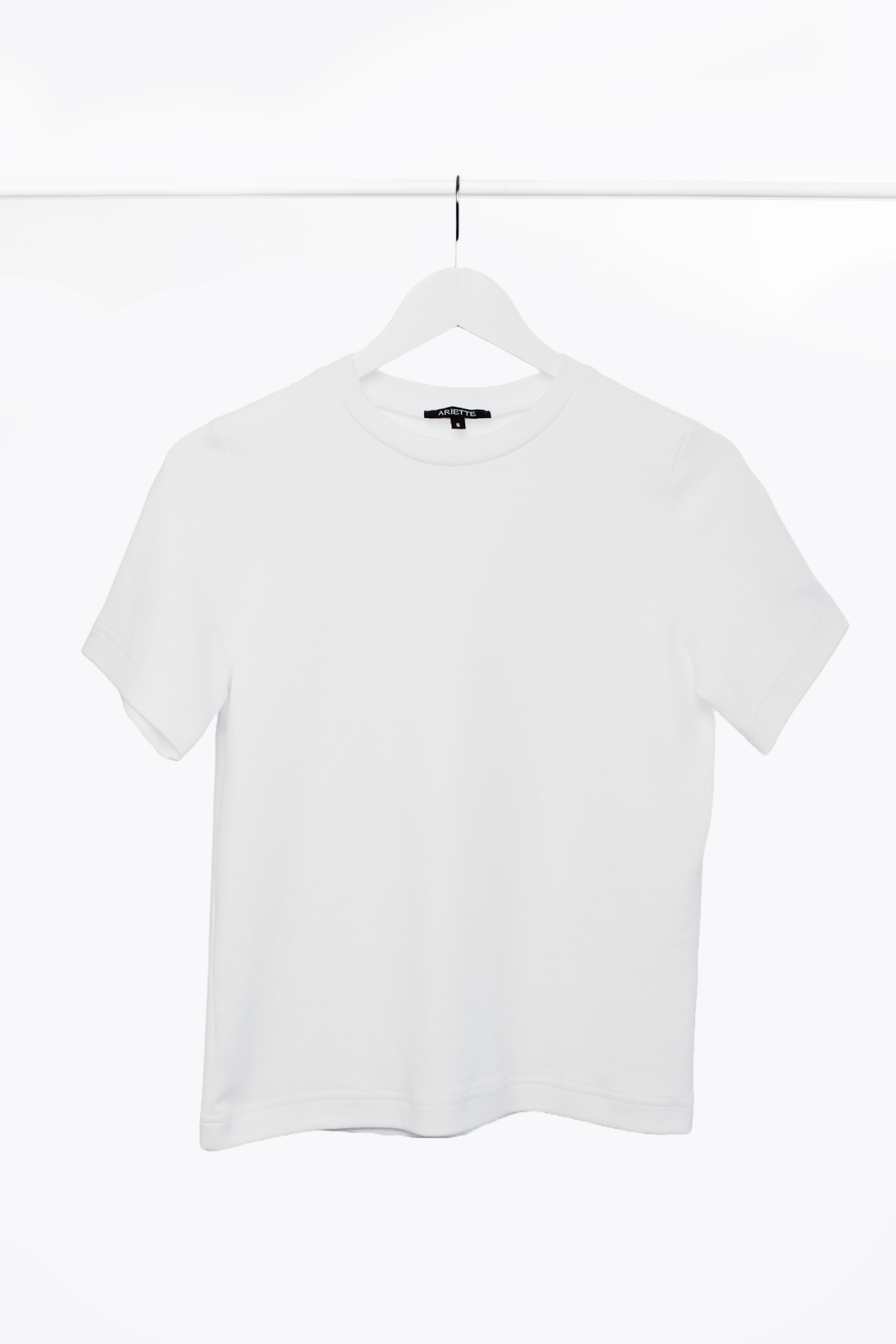 Ariette BASIC T-SHIRT 2.0 WHITE
Our perfect basic T-shirt in a new, improved version. It combines everything we were looking for in all basic T-shirts. Thanks to the fact that the material is not transparent, it looks elegant and casual - depending on how you combine it.
Compared to the original version, the cut is slightly longer. For an even more refined look, the T-shirt now also has extended sleeves and a wider hem around the neck. Thanks to the new material, a combination of cotton with a few percent of elastane, it fits better on the body and holds its shape.
Composition: 96% organic cotton 4% elastane
Care: Wash inside out at temperatures up to 30°C. We recommend using a gentle detergent and not drying in the dryer.
ARIETTE TIP: Thanks to the fact that the T-shirt is not transparent, you do not have to be afraid to combine it into a work or social outfit.
Sewn with love in the Czech Republic from fabrics with a GOTS certificate.