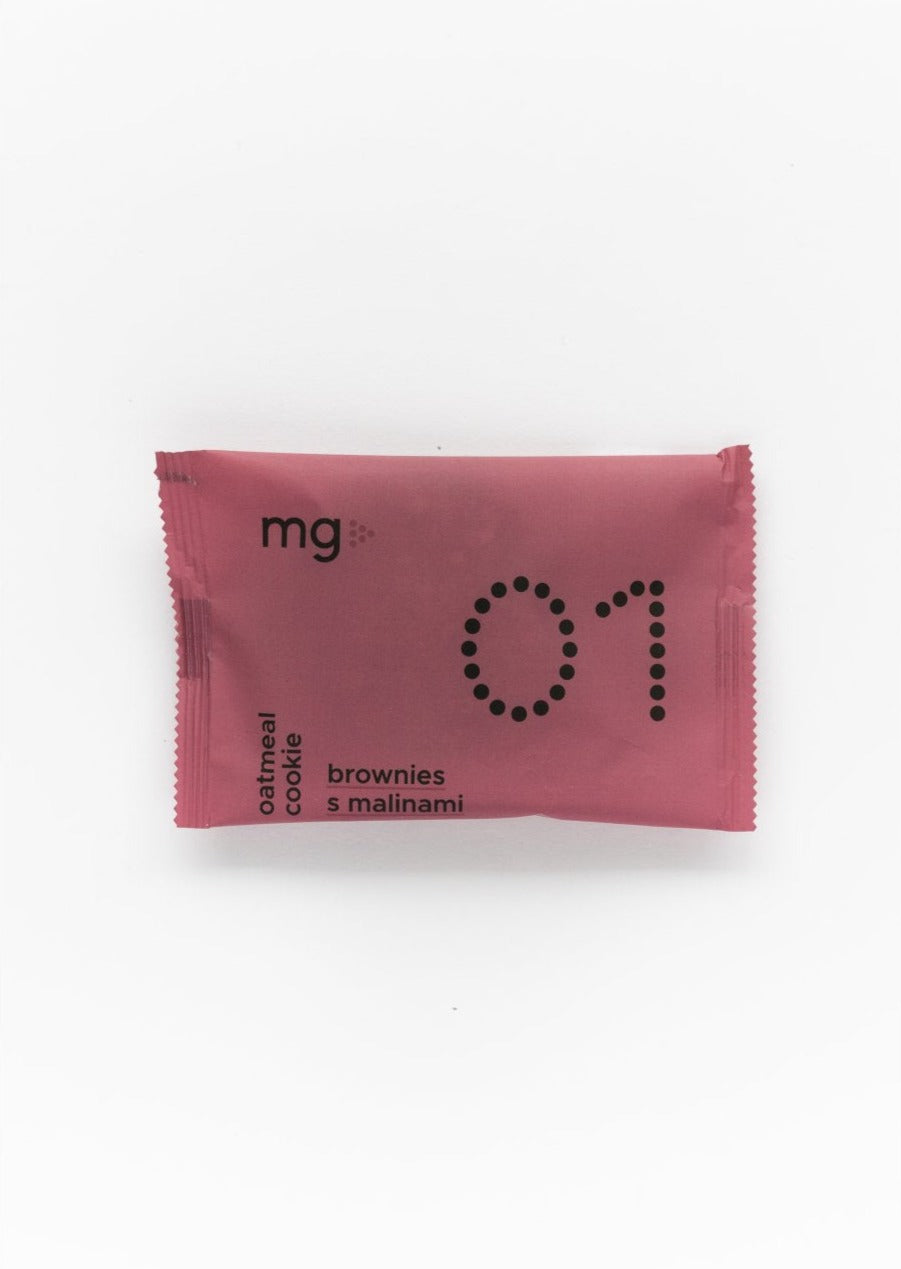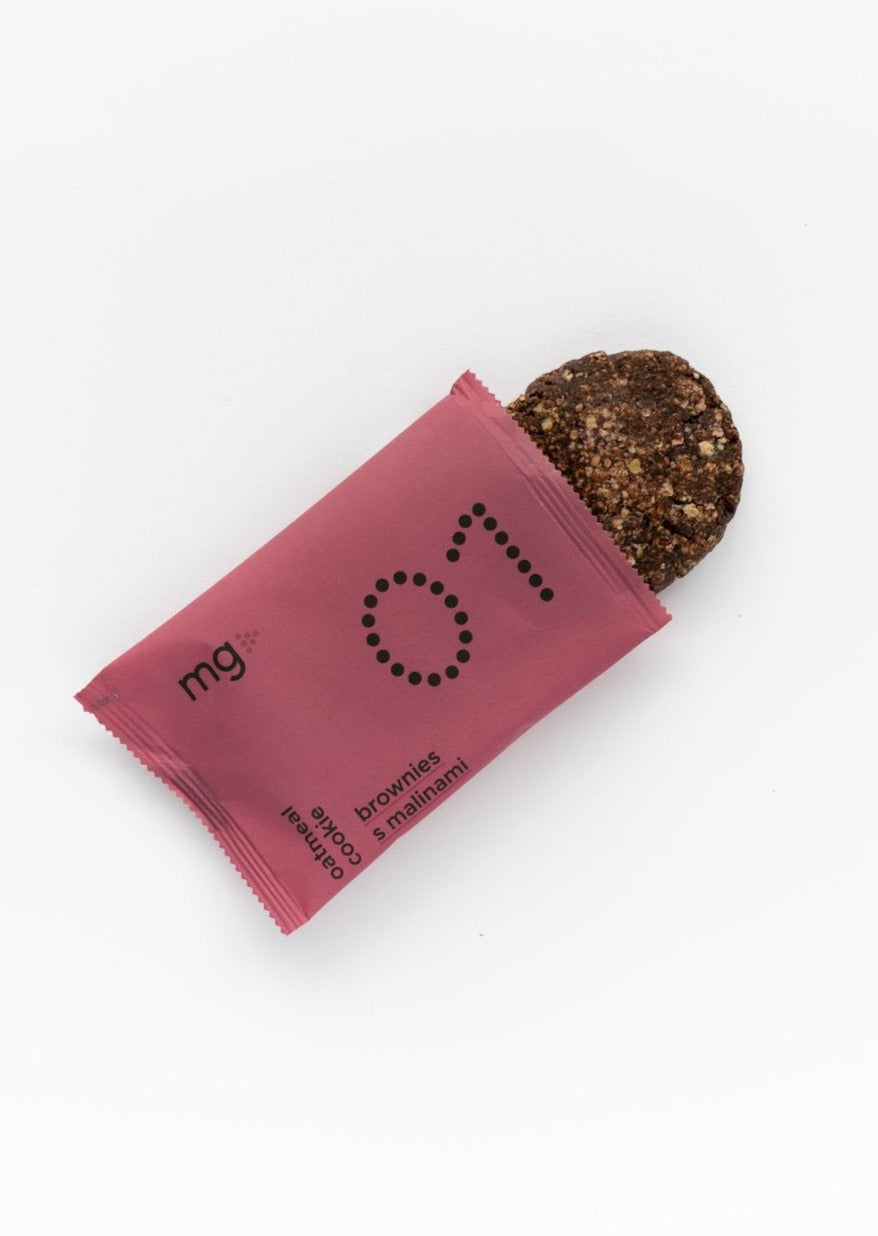 MG – Cookie 01 - Brownies with raspberries
There is no cookie like a cookie. This one is full of chicory fiber (19 grams per cookie), which has a positive effect on the gut microbiome. Guar gum and erythritol sound suspicious, but they're not. Guar gum is a soluble fiber and acts as a natural thickener. Erythritol is a natural low-calorie sweetener found in some fruits.

No added sugar. No artificial sweeteners. Gluten-free. No frills.