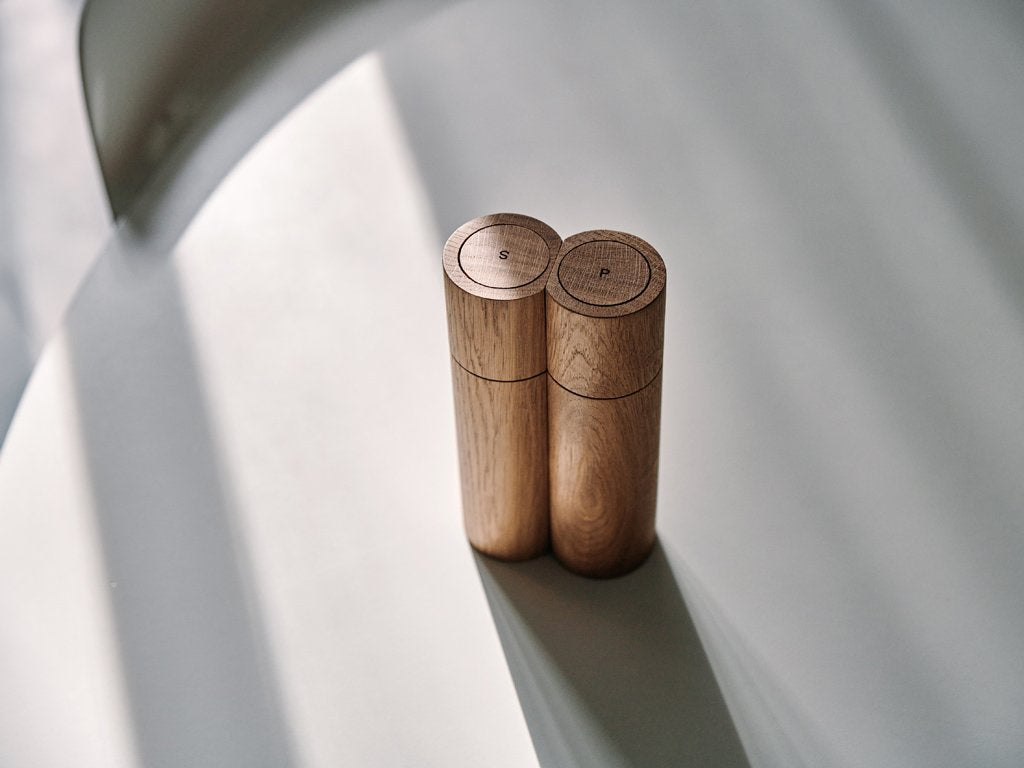 Clap Design - P-salt & S-pepper
Winner of the prestigious BIGSEE Wood Design Award 2020

Stylish salt and pepper mills are among our iconic pieces.

At first glance, the minimalist cylindrical shape in oak and the innovative functional design attract attention thanks to the built-in magnets. The grinders will be an original addition to your kitchen and dining table.

The package contains 2 pieces of grinders. They are packaged in the original box, making them great as a designer gift.
The grinders are equipped with a high quality metal mechanism that ensures a long life. You can adjust the coarseness of the grind simply by turning the small screw on the bottom.

The salt and pepper grinders are held together by strong magnets, so you can easily hold both with one hand.