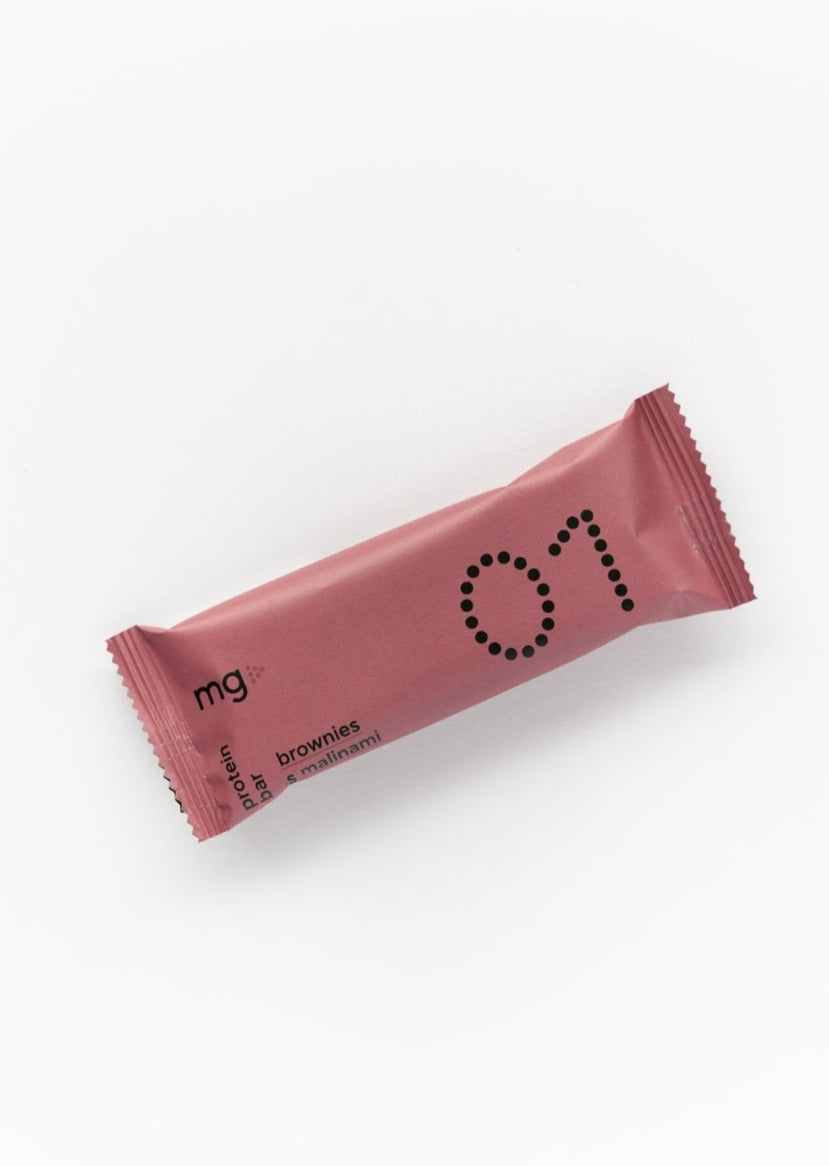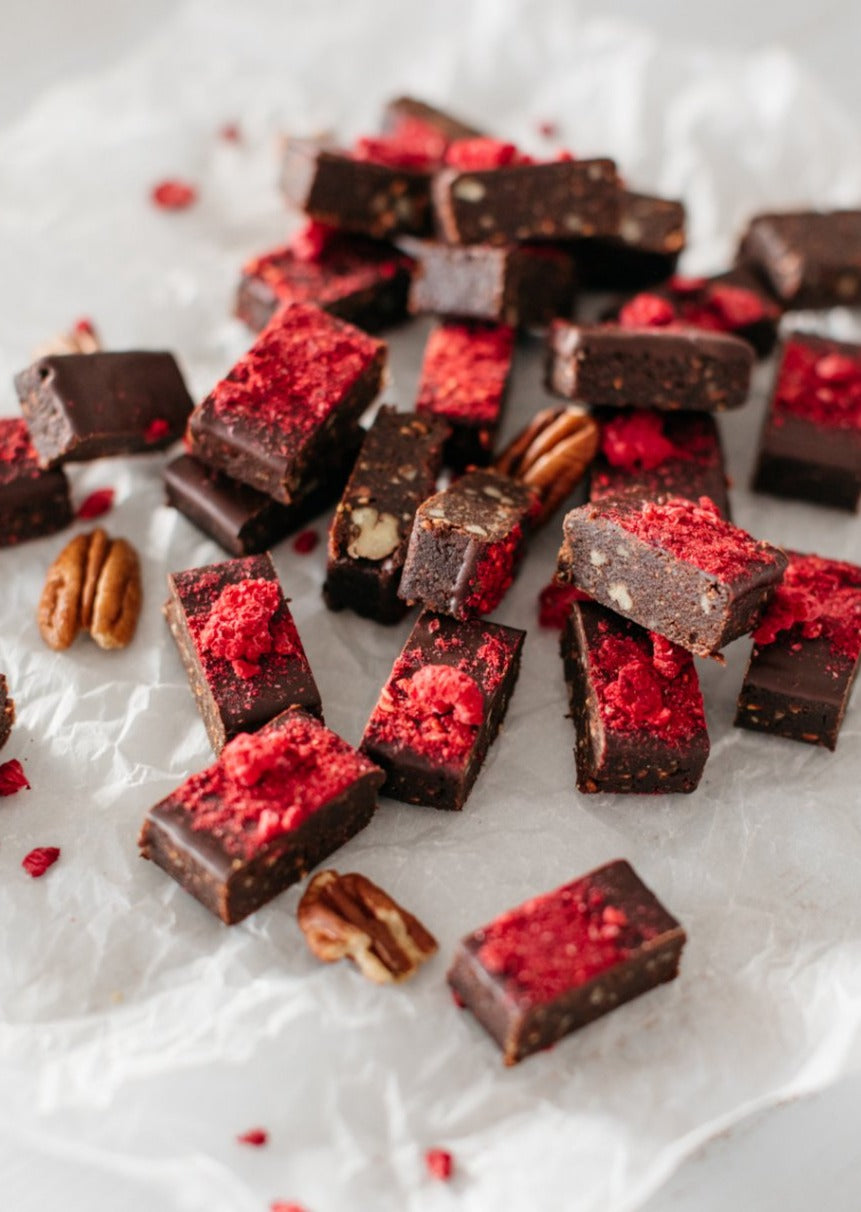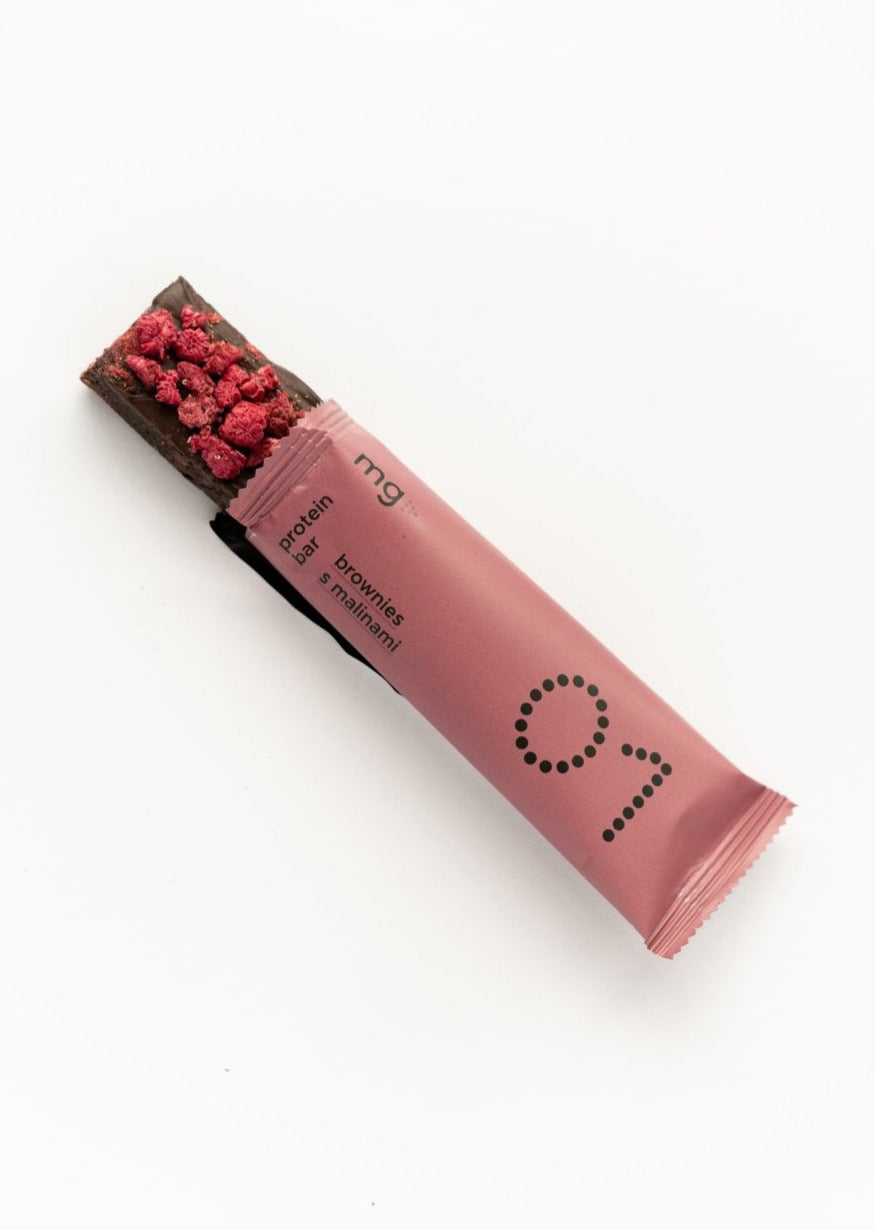 MG – Protein Bar 01 - Brownies with raspberries
Any nutritionist would nod to this brownie. It is full of good fats from nuts and sweet thanks to dates. The flavor of the bars is given by freeze-dried raspberries.* They fill you up for a long time and provide your body with a lot of vitamins, minerals and fiber.

No added sugar. No artificial sweeteners. Gluten-free. No frills.

*What are they freeze-dried raspberries? They are freeze-dried raspberries. Thanks to the gentle freezing method, up to 90% of their original properties remain in them. They have a higher content of vitamins, minerals and fiber than other dried fruits.