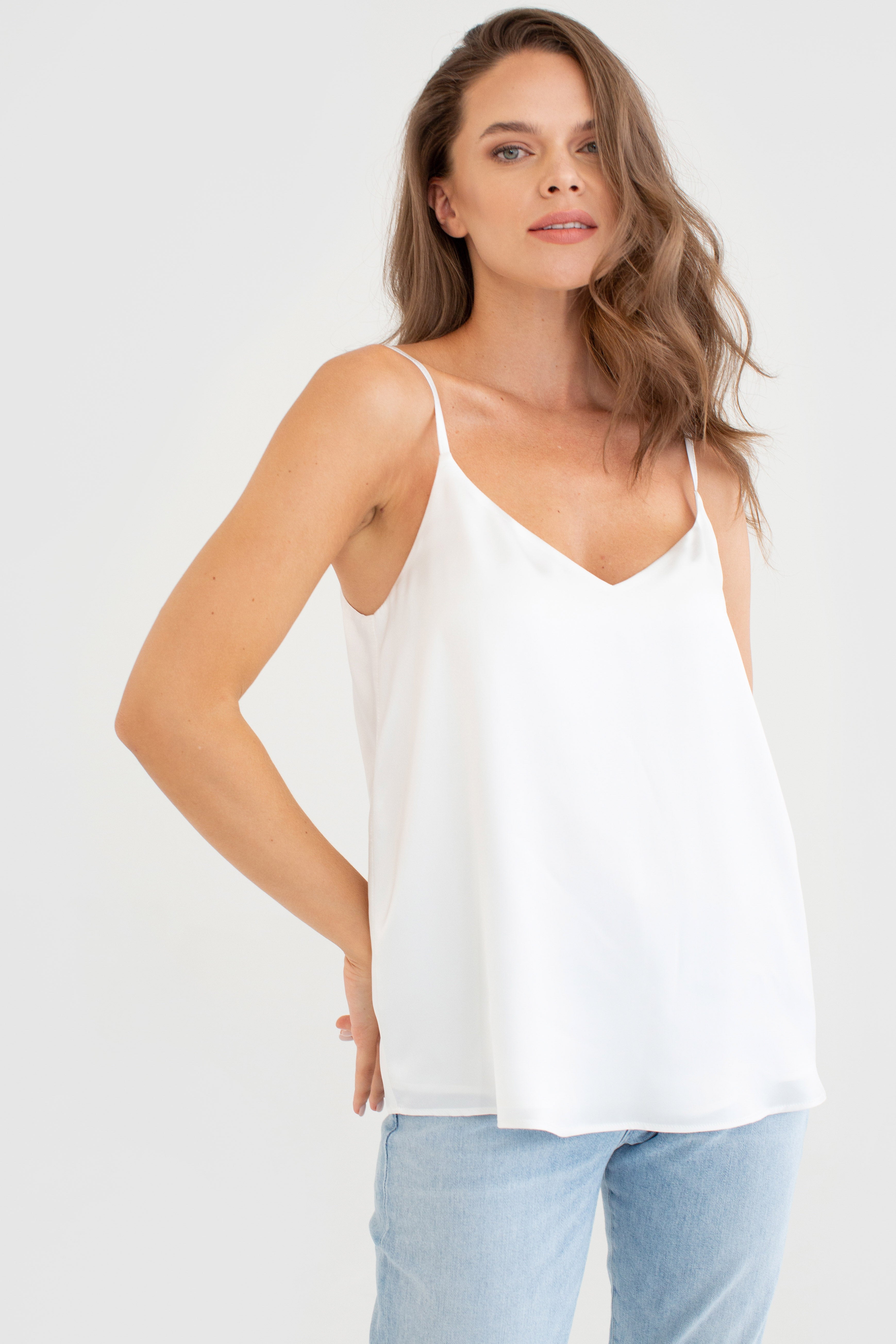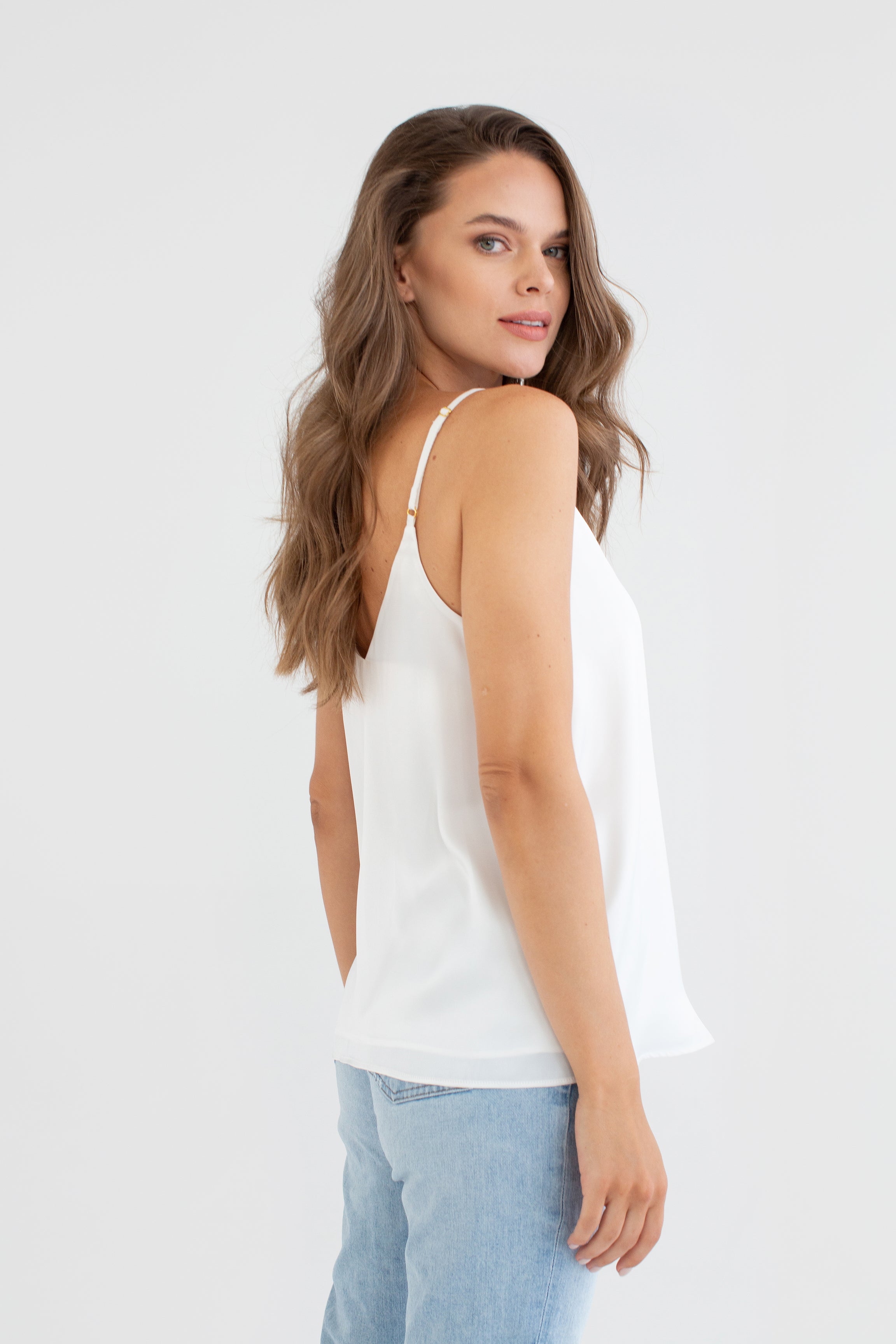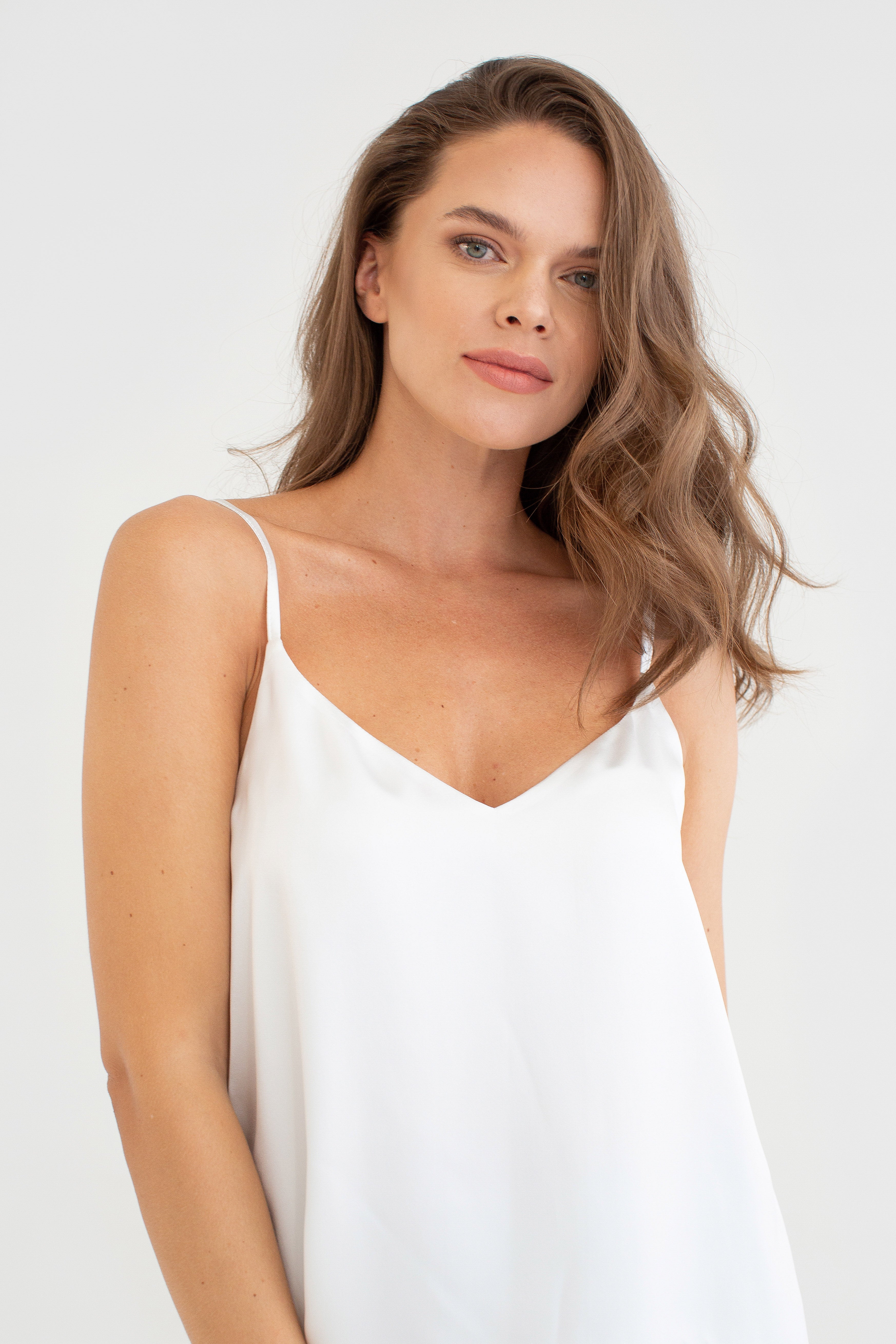 Thanks to the Isa top, you will shine wherever you go. Luxury, elegance, and the natural sheen of silk elevate every outfit to a higher level. The feeling of wearing silk is indescribable; you will feel confident, comfortable, and beautiful. The white silk top is a staple not only for the summer but also for year-round social events.

The top has adjustable spaghetti straps with a gold detail, and the cut is loose, slightly widening downwards. Silk is a natural material with unique properties; it appears luxurious, is very comfortable on the skin, and cools pleasantly during the summer months.

Composition: 100% organic silk.

Care: Due to the delicacy of silk, we do not recommend washing in a washing machine. Natural materials just need to be aired on a hanger and do not need to be washed after each wear. In necessary cases, we recommend cleaning in a certified dry cleaner or by hand in cold water with a gentle detergent. Iron only at a low setting. Do not tumble dry.

ARIETTE TIP: The top is a great choice on hot summer days and to complement an elegant outfit, it pairs perfectly with formal loose pants or a skirt. With heels, its elegant features are elevated, while with sandals or sneakers, it becomes a more casual piece.
The model is 170 cm tall and is wearing a size S.

Sewn with love in the Czech Republic from fabrics with a GOTS certificate.