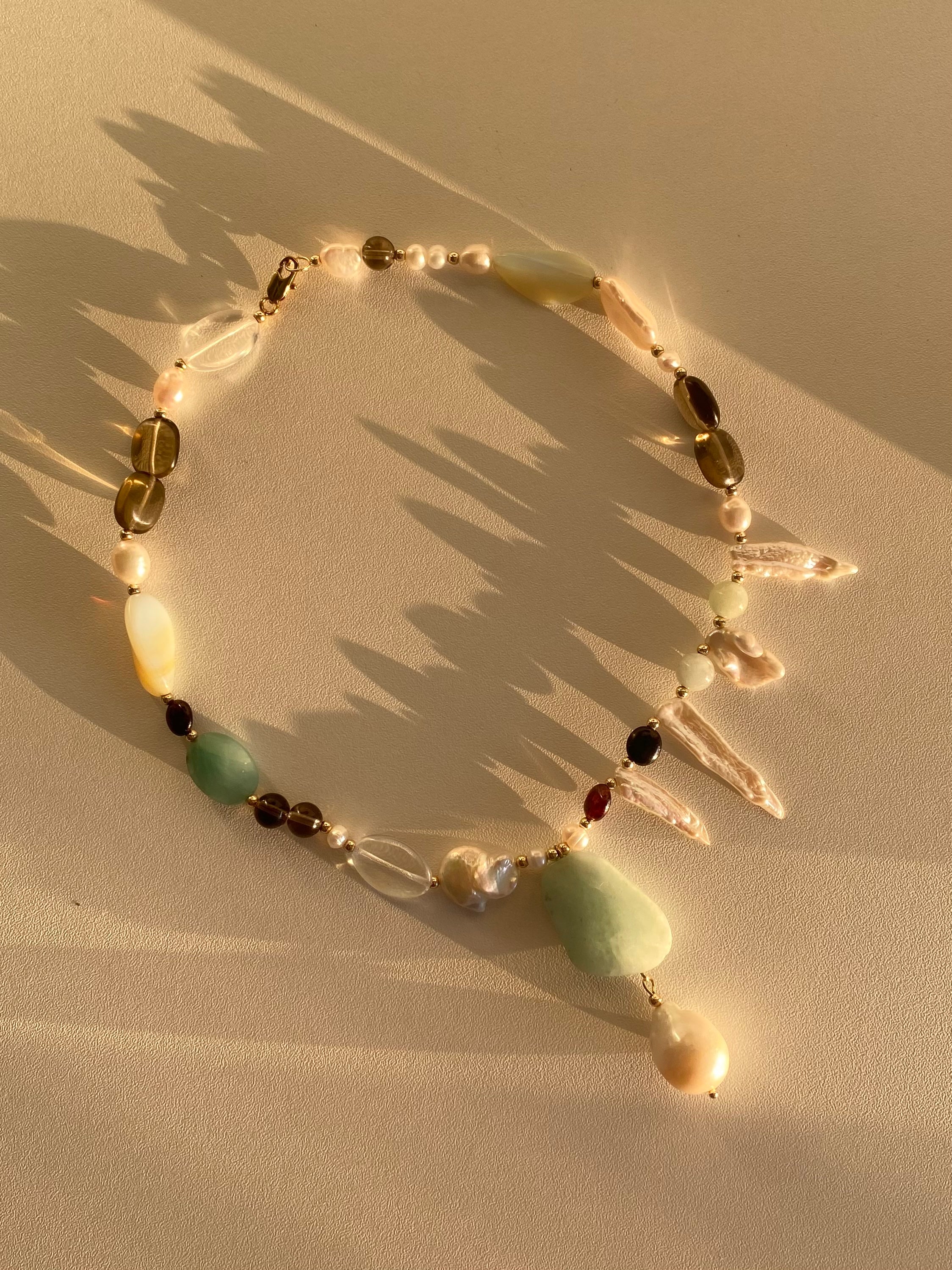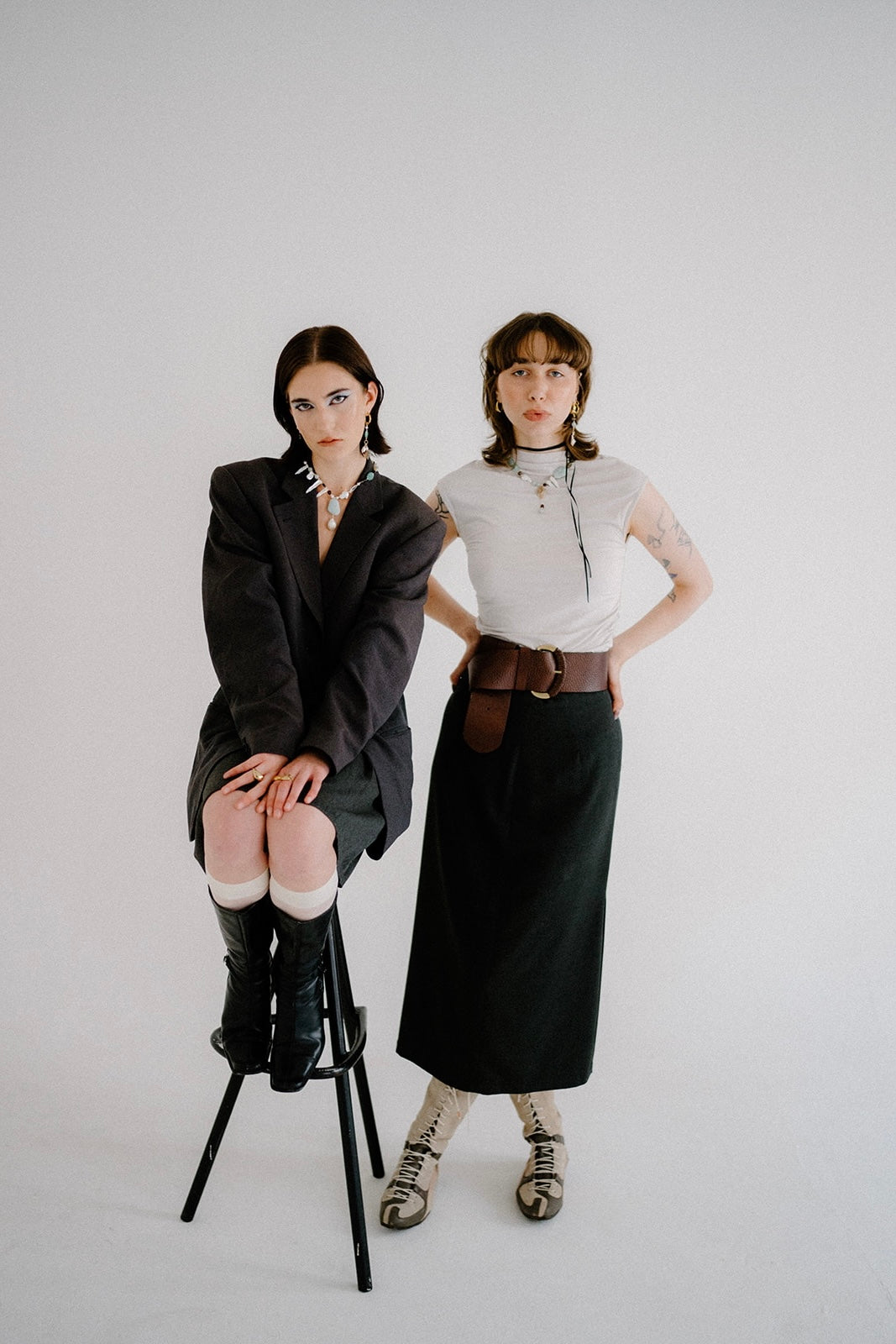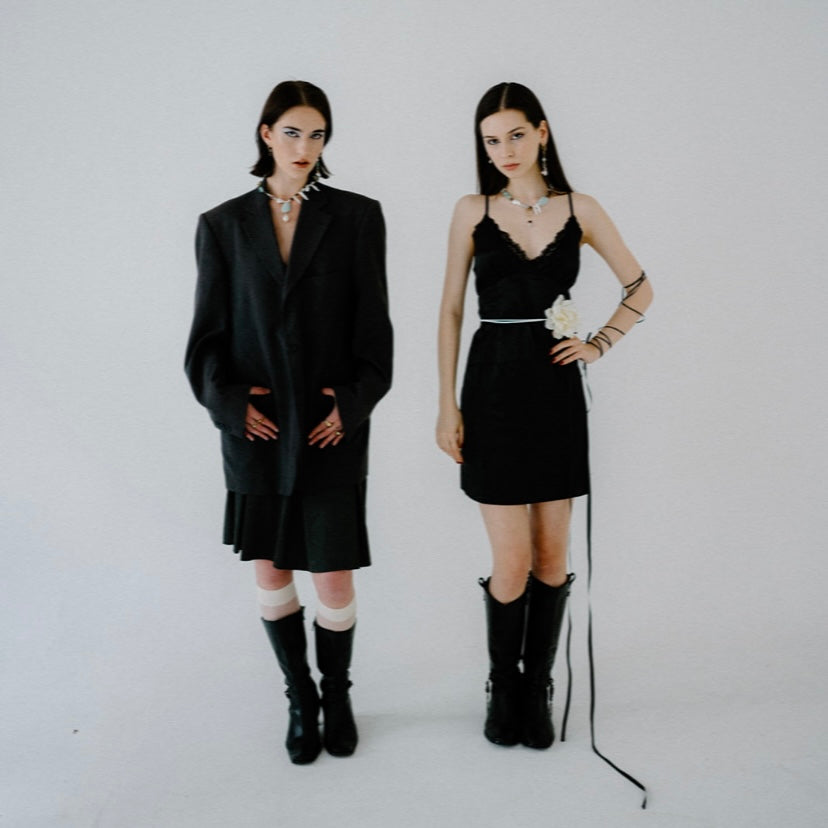 Caro - Necklace "turning into seafoam"
The pendant is made of aventurine and baroque pearl (aventurín a barokní perla).

The body is made of aventurines, smoky quartz, aventurine beads, garnets, baroque pearls, Keshi pearls, freshwater pearls, and Czech glass beads (aventuríny, záhněda, korálky aventuríny, granát, barokní perly, Keshi perly, sladkovodní perly a české skleněné korálky).

Featured in Vogue Magazine.